Picking up girls is a skill set you can learn. Just like learning a sport, or any other aspect of personal development, picking up and attracting women is a skill that can be taught and learned. You don't have to have money or good looks either- you can pick up beautiful women and we will show you HOW. Thousands of men who have taken our bootcamps are proof that Love Systems works. We would be out of business if we couldn't show you that picking up women is a skill you can learn.
Try a Love Systems PUA Bootcamp today!
You can learn from Love Systems Master Instructors – live! Imagine spending 25-30 hours over a weekend with the world's top dating coaches, who will show you their game, and teach YOU exactly what you need to do to reach their level.  All of our instructors were once students, so nothing prevents you from reaching our level…
Whatever your abilities are now, we have the skills to bring you to a WHOLE NEW LEVEL. You'll learn everything from how to attract beautiful women in any situation to how to find and get the type of long-term girlfriend you want.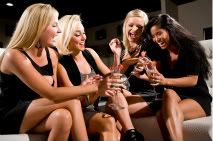 The in-field portion of the bootcamp is where we demonstrate that Love Systems works. Right in front of your eyes you will see Love Systems instructors approach and pick up beautiful women with the very same techniques taught at the bootcamp. That way you can see it actually working instead of just reading it in someone's theory.
In these unscripted interactions with multiple beautiful women, Love Systems is put to the test every night we take our students out into the field. Just imagine the confidence we have in our instructors and method: not only do we put it on the line for you on national TV and in front of you, but we build our reputation through client testimonials and word-of-mouth. We prove that it works time and time again, and we'll show you how it can work for YOU.
While taking a bootcamp, you will be gaining access to the newest pick up techniques. All of these ideas, concepts, techniques, and tactics that you won't find in any other product, and which are not publicly available, get passed directly to YOU. An informed instructor will clearly and efficiently communicate the Love Systems methodology, showing you the nuances that can't be learned in any other way than through direct experience.
Sign up for one of our boot camps now!
Love Systems PUA Bootcamp Outline:
Seminar (2pm – 7pm)
Seminar (2pm – 7pm)
Seminar (2pm – 7pm)
Female Psychology
Debrief of previous night
Debrief of previous night
Inner Game and Confidence Building
Attraction
Seduction
Body Language
Qualification
One Night Stands
Approaching
Comfort, Trust, and Intimacy
Relationships
Transitioning
Physical Escalation
Image & Identity
Workshop (10pm – 2am)
Setting up Dates (Phone and Text Game)
Q&A
Dates
Workshop (10pm – 2am)
Seminar
The seminar takes place in a professional, comfortable setting (usually a hotel conference room) over the course of a weekend and includes all three days. It is the building block for all Love Systems programs – including our advanced and specialty programs. In an intense but informal environment with a small group of students (usually no more than 12), instructors provide comprehensive training in Love Systems using lectures, demonstrations, and interactive participation.
You will learn a comprehensive toolkit that can be used in a variety of social situations to befriend or attract and seduce complete strangers. This seminar does not presuppose prior knowledge of Love Systems, but even those familiar with our techniques or articles will find almost all of the material presented to be new and original.
The seminar can be taken separately as well, though most men choose to take it as part of the bootcamp. If time, money, or age (you need to be legal age to visit bars, clubs and lounges during the workshop) prevent you from attending the full bootcamp, you can attend the seminar by itself for just $999. The money-back guarantee also applies to the seminar-only option, just as we guarantee every single Love Systems product and event, and this includes access to our private, members-only Lounge – off limits to anyone who has not taken a bootcamp with us.
Workshop
A Love Systems workshop is utterly unique. The workshop is comprised of two basic elements: demonstration and practice.
Demonstration is crucial. If you don't know what "good" looks like, then you won't know how to model it. Everything from body language to tonality to social intuition can be broken down, copied, and integrated in your ownf style. You will see us approach and meet beautiful women and demonstrate techniques for your benefit. You will have the opportunity to watch (or even be in the same social group) and to ask specific questions about each interaction afterward.
Practice is the flip side of the coin. Trained and experienced Love Systems instructors will observe your interactions over the course of a night and give you solid, practical, and usable feedback. They will be your wingmen when you practice Love Systems techniques on women and give you live instructions and advice. We don't sugar-coat our advice – we don't have time to do that and to teach you everything you need to know.
Over two nights, we will go from observing your "natural" or pre-existing game to coaching you as you integrate different elements of Love Systems into your style and personality. By the end of the program, you should know exactly where you are succeeding and failing, and what you need to do for the next few weeks. And you won't be doing it alone – you'll have joined the Love Systems community, and you will have access – through the Lounge – to talented instructors and former students. Share your experiences, help others, and seek advice. We're all in this together.
In going out with the Love Systems instructors, we will teach you the difference between our method and individual instructors' styles. Love Systems is something we all follow – and consists of a structure and set of powerful techniques and principles. This is something we all share. However, the style of each individual instructor is unique to him, as yours should be unique to you. You will see a variety of unique styles that each instructor has individually put together to express his personality and identity. Our job is not to create clones, but to convey your unique personality and identity with added Love Systems techniques. Learning Love Systems is not about changing who you are, but being able to convey your best self and meeting the women you want.
There's no set curriculum for the workshop. We try to keep it flexible and responsive to what we see individual students need. Because we keep a small student-instructor ratio (for every 3 students, we have 1 instructor) the available spots fill up fast.
Check out our available boot camps and sign up for one here.
Still not sure? Check out these Love Systems Bootcamp Reviews:
---
"One word: awesome."

"Did the bootcamp this past weekend. One word: awesome.

"Have to say I was super apprehensive beforehand. Wondered what the hell I was doing and, to be honest, was having trouble justifying the cost to myself. All I can say is it was the best weekend I've had in ages. Fun, scary, very satisfying, life changing.

"I've read a lot of information but had never really had the balls to do anything with it. Once you hear these guys talk and see how to say the lines you're away.

"Next thing you know it's Friday night and you're about to do your first approach. And you know what? It's a piece of cake. It really is. And it's great fun.

"Saturday night comes around and now you know Attraction and Comfort and the action really starts. The fun just ramps up. Next thing you know it's 7 am the next morning, you've just put the hot girl that you picked up last night in a taxi, you've got a huge grin on your face, she sends you a text telling you what a wonderful time she's had and you think, 'Jesus, I've had an amazing time too!'

"The instructors were great. Friendly and open. As soon as I walked through the door my apprehension disappeared. And these guys are very switched on. Thanks to you all.

"BOTTOM LINE IS – YOU MUST DO THIS COURSE!"
-Bonestructure, Love Systems Bootcamp customer & AttractionForums member
---
"Easily worth the money…"

"Firstly, this has been one of the most personally enriching and eye opening experiences I have ever had. This Bootcamp was easily worth the money.

"…The instructors were both very down to earth and very good at articulating into words the emotions, challenges and most imporantly proven solutions that help you interact with women successfully. 

"My experience of the course: I was really nervous when I arrived at the venue for the Bootcamp as I realised that I was going to confront head on the part of my life I really wanted to get control of. As soon as the door opened and I met the instructors and they really put me at ease. 

"The theory and the way the guys presented things really makes sense. They armed me with some excellent tools during the day and then we field tested them during the night. The clubs we went to had some serious talent. I started doing some approaches and the fear that had stopped me in the past really started to go away. I couldnt of done it without support from the instructors and fellow students. I even got a couple of numbers over the weekend and had some great rapport with some seriously attractive women, something that I really have never had exposure to before. 
 -ZeroTact, Love Systems Bootcamp customer
---
"Just Do It!"

"This means a lot, of course, but I think if you are considering a bootcamp at all, just do it.

"I worked very hard on my own for 2 years to learn the great Love Systems material (Magic Bullets and more) and I was going way too slowly. It was absolute torture seeing the prize on paper and creeping so slowly toward it in real life. Finally, I turned to the bootcamp and it's really paying off.

"I hadn't even touched a girl in 8 months. Then I had great sex within one week after the bootcamp. My fellow bootcamp buddies have more phone numbers than they can handle and two of them also got laid within one week.

"How does this happen? I think it's grounded in the quality of the material and the Love Systems company. They have the integrity that produces strong results in the students. Their integrity makes us want to 'Just do it.'

"It also helps that you go through the trenches with fellow students and produce synergies during the four week newbie mission that follows the bootcamp. In the two years I was trying to do it on my own, I was desperately seeking people to learn with and it never worked out. That drove me insane. Our bootcamp group, on the other hand, is making great progress that I couldn't achieve with anyone before.

"The Don, Prestige, and Big Business are all excellent. Their influence is still with me, guiding me further than I would otherwise go. I ask myself, 'What would the 3 wise men do?' Then, miracles happen and doors open that I never knew existed, and not just with women.

"I am no longer floundering around, spending too much time reading and wishing I could apply it. I am now heading toward what I dreamed of when I grew up plus things I never could have dreamed of. I just wish I did it much sooner."
-Spatial, Love Systems Bootcamp customer
---
"My boot camp was a life changing experience!!"

"I am going to be completely honest I had no idea what to expect. I was just really anxious and hoping that I would come out satisfied. Well I got everything I wanted and much much more.

"This boot camp was no joke, the instructors meant business the minute we walked in the door. I would recommend you bring a laptop to save yourself from writing 50 pages especially if you have a bad handwriting. He really enjoys teaching self improvement and is all about helping his students. He even keeps the sizes of his boot camps small so he can pay more attention individually. One thing I really enjoyed about the bootcamp was that the instructors were very straight forward…

"The first time I ever cold approached was night one of the boot camp. Right away the instructor gave a demonstration on how to use some of the tools we learnt few hours prior. After opening a couple of sets my approach anxiety started to set inn and the instructor noticed that and started to push me into sets. He was constantly monitoring his students to see what they are doing and if needed, will pull you aside and tell you what you are doing wrong or correct you especially if you have a "beer shield" or your hands in your pocket. Both nights I walked away with what I did wrong and how to fix it…

"The week after the boot camp, I went to a local bar and opened a set and ended up walking home with one of them. All I did was used his advice and remembered the things I did wrong at the boot camp. The boot camp was a huge value. We learned a lot of material that will help me not only with women but also in my day to day life.
---
So what are you waiting for? Take the plunge like thousands of guys before you and start living your life to the fullest! Check out our schedule of upcoming boot camps to see what fits your schedule best. Space is limited as we keep  ratio of 3 students : 1 Love Systems instructor, so schedule your boot camp today!
-Savoy